Spa Facial & Body Treatments

In Upland, CA
Pamper yourself at Bamboo Leaf with luxurious and results oriented organic skincare and bodycare products.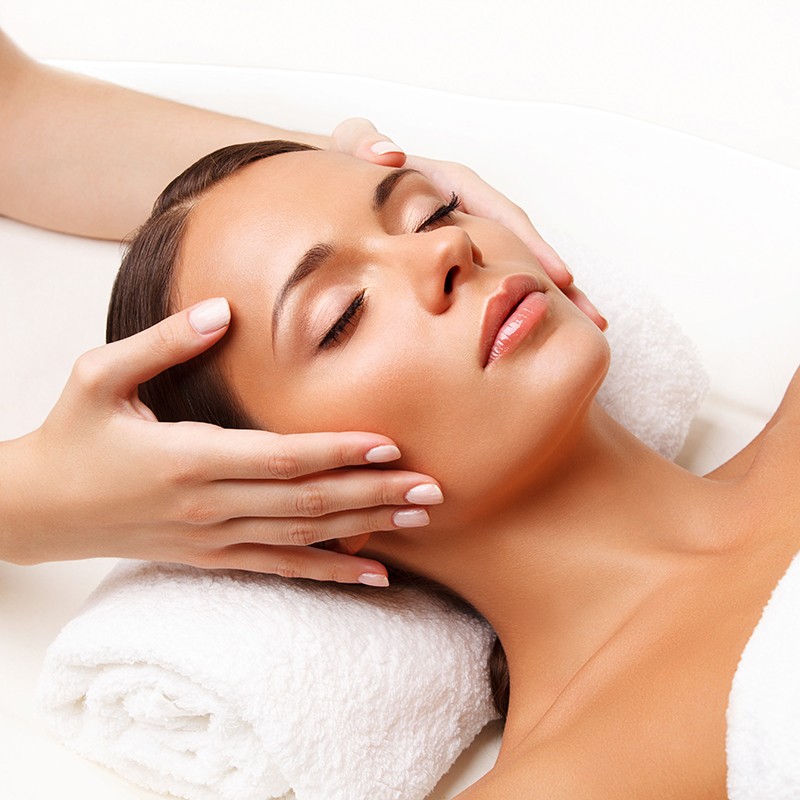 European Facial
Ideal for all skin types, our most popular facial begins with a skin analysis and double cleansing of the skin, followed by a gentle exfoliation, steam, and manual pore extractions. Enjoy a face, neck, shoulder, and décolleté massage while a customized mask is applied. A soothing toner and a veil of moisturizer seal in the benefits, leaving the skin hydrated and nourished. All products used in our European Facial are customized to the client's skin type and concerns, so every client receives personalized care.
75 min: $110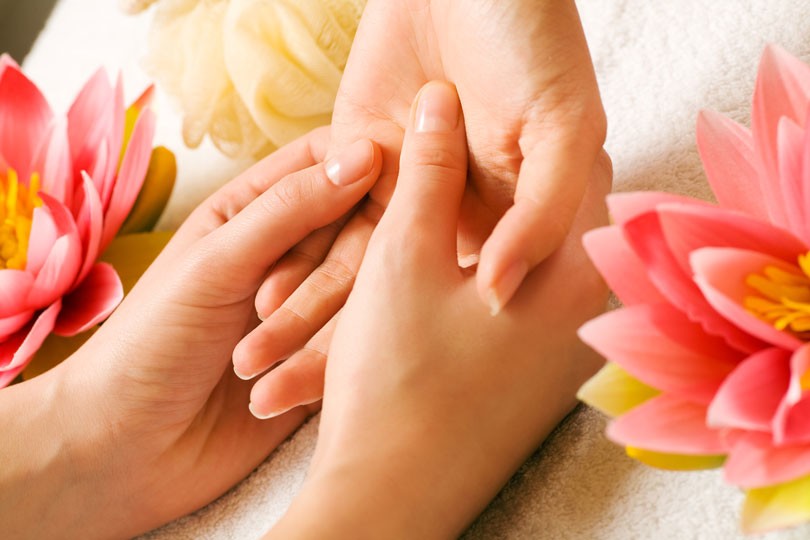 Deluxe European Facial
Our European facial is elevated with the addition of an eye and lip treatment; and exfoliating hand and arm massage. The undereye and lips are sensitive areas that are exposed to the elements, and are often forgotten. Revitalize the eyes and lips from daily wear and tear with rejuvenating treatments that smooth, hydrate, and brighten.
90 min: $135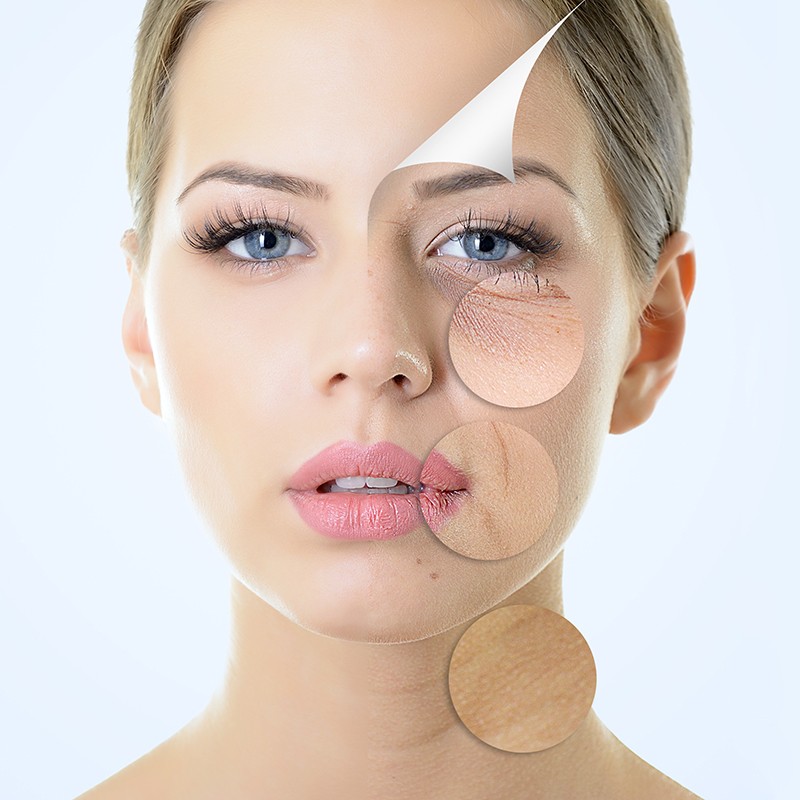 Age Corrective Facial
Natural retinol alternative tightens and firms skin in a matter of minutes. Collagen production is increased, while the appearance of wrinkles and crow's feet are reduced. Skin is left radiant, firm, and hydrated. Great for mature and dry skin types.
75 min: $110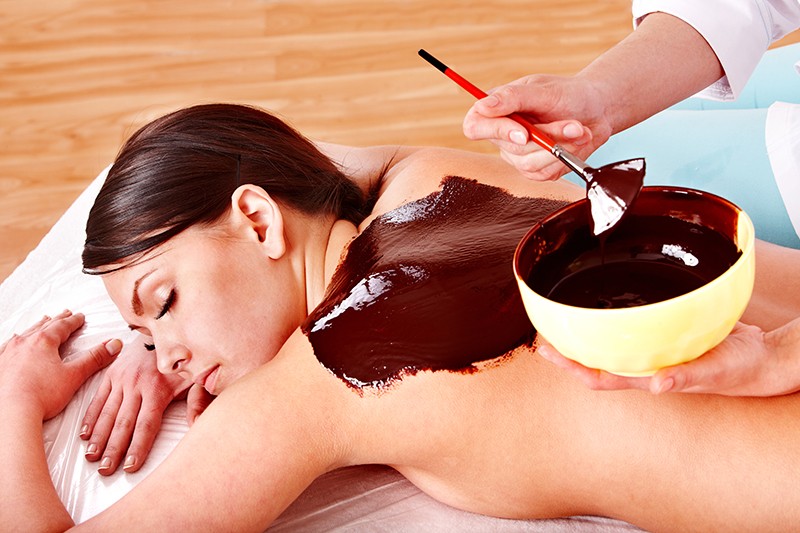 Back Facial
An often neglected skin care area. Includes a deep cleansing, steam, exfoliation to remove dead skin cells, extractions if needed, a light, relaxing massage, followed by a customized mask and hydrating layers.
75 min: $110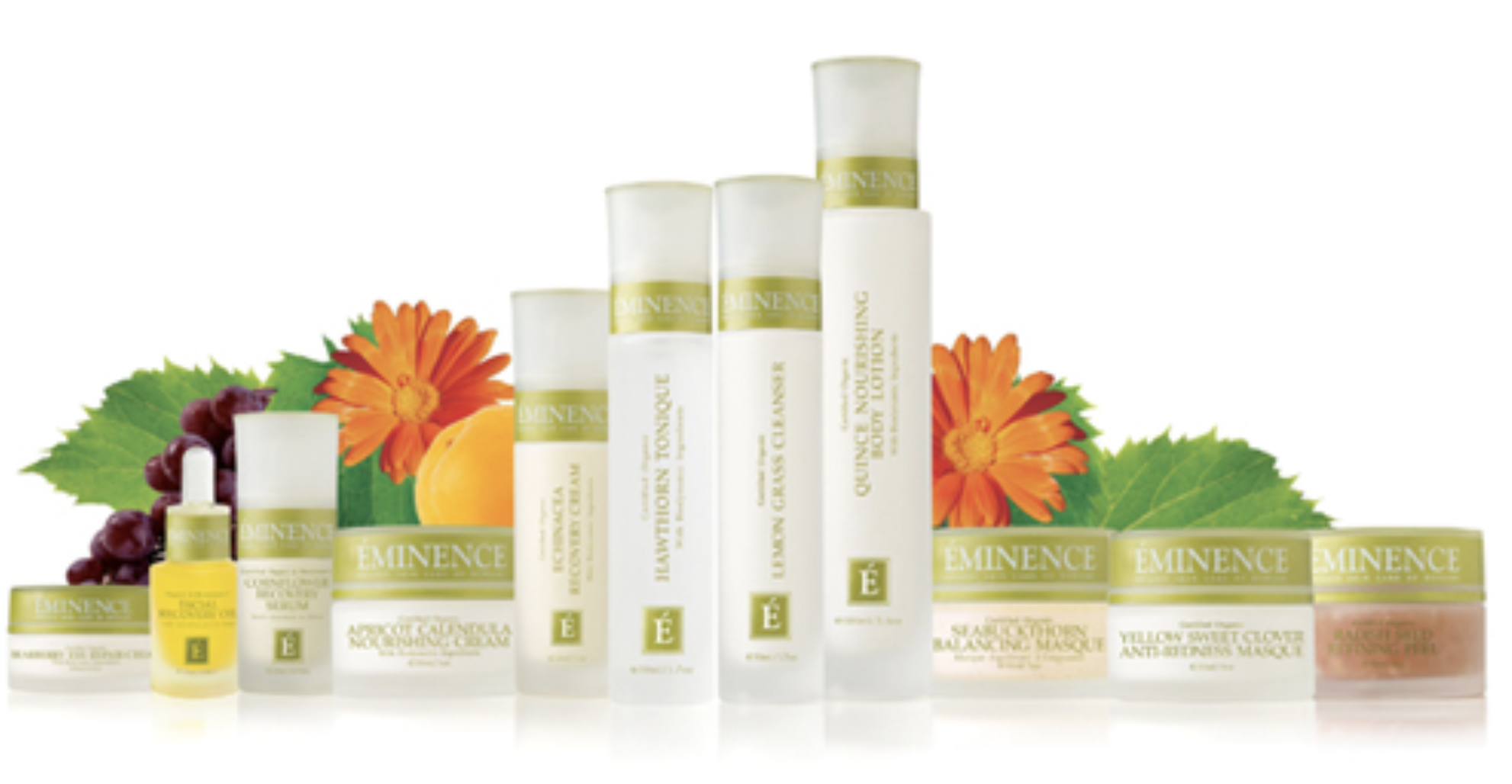 Beyond Organic Facial
This is the perfect facial for those with sensitive and dehydrated skin.  All the products used in this facial contain Demeter Certified Biodynamic ingredients and contain the highest potency of vitamins, nutrients and active compounds.
75 min: $110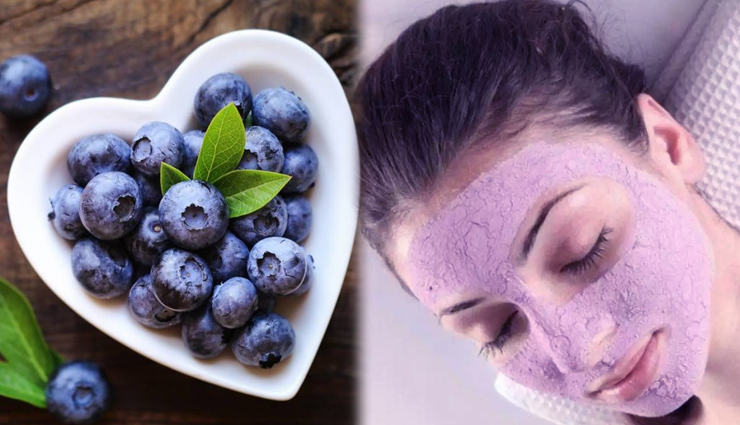 Blueberry Detox Facial
This natural yet gentle exfoliating peel deep cleanses the pores, as well as improve overall skin texture. It contains a mixture of blueberry, raspberry, and blackberry juice, as well as pineapple extract, that will help nourish the skin with vitamins and antioxidants, to well achieve that rosy, healthy, and purified glow.
75 min: $110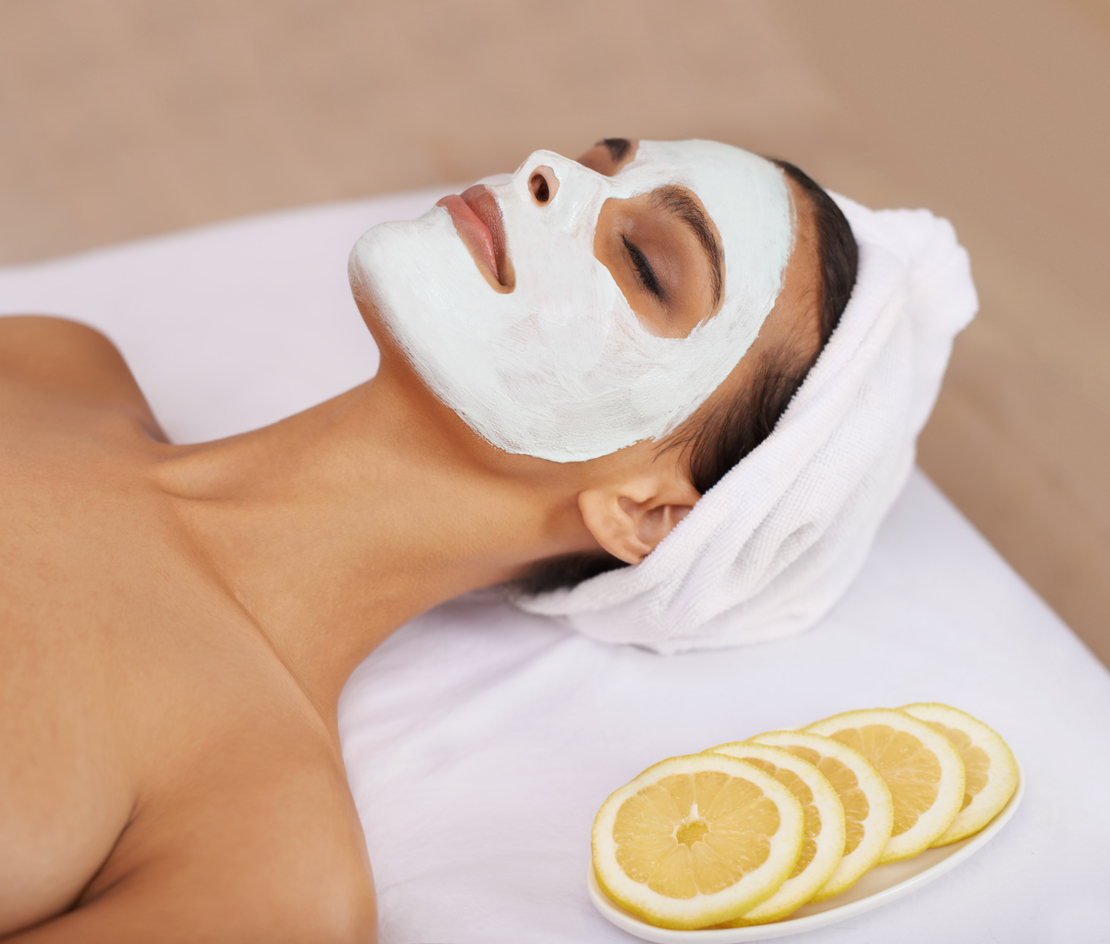 Citrus & Kale Potent C+E Facial
Turn back the hands of time with organic, antioxidant rich ingredients. Vitamin C boosts collagen production, prevents and repairs free radical damage, while reducing the appearance of hyperpigmentation. Vitamin E nourishes the skin, increasing elasticity and suppleness. Vitamins C + E work together to reduce the signs of aging and sun damage, while brightening and calming skin.
75 min: $110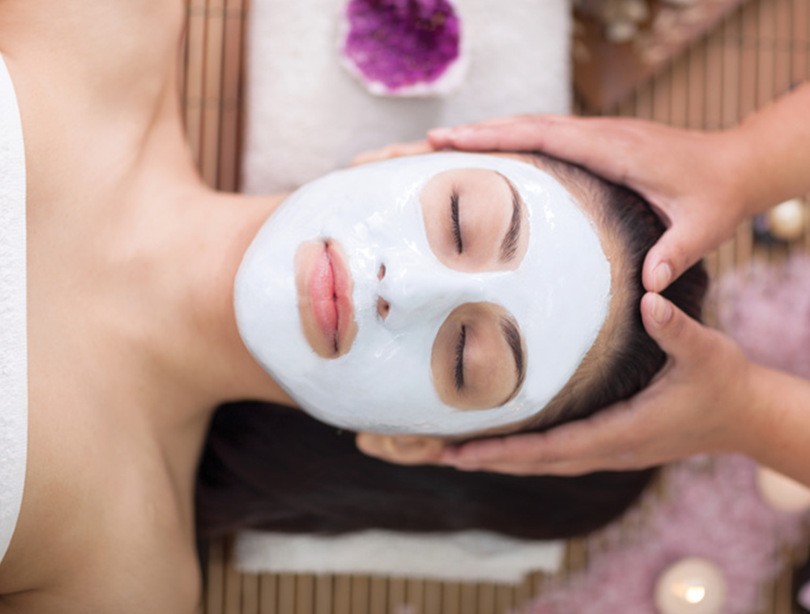 Deep Pore Cleansing Facial
Ideal for those with oily skin, enlarged pores, or severe blackheads. A traditional facial that includes a skin analysis, deep pore cleansing, exfoliation under steam, and extractions. A lymph drainage massage helps decongest and calm the skin. A customized mask, toner, and moisturizer complete the experience.
75 min: $110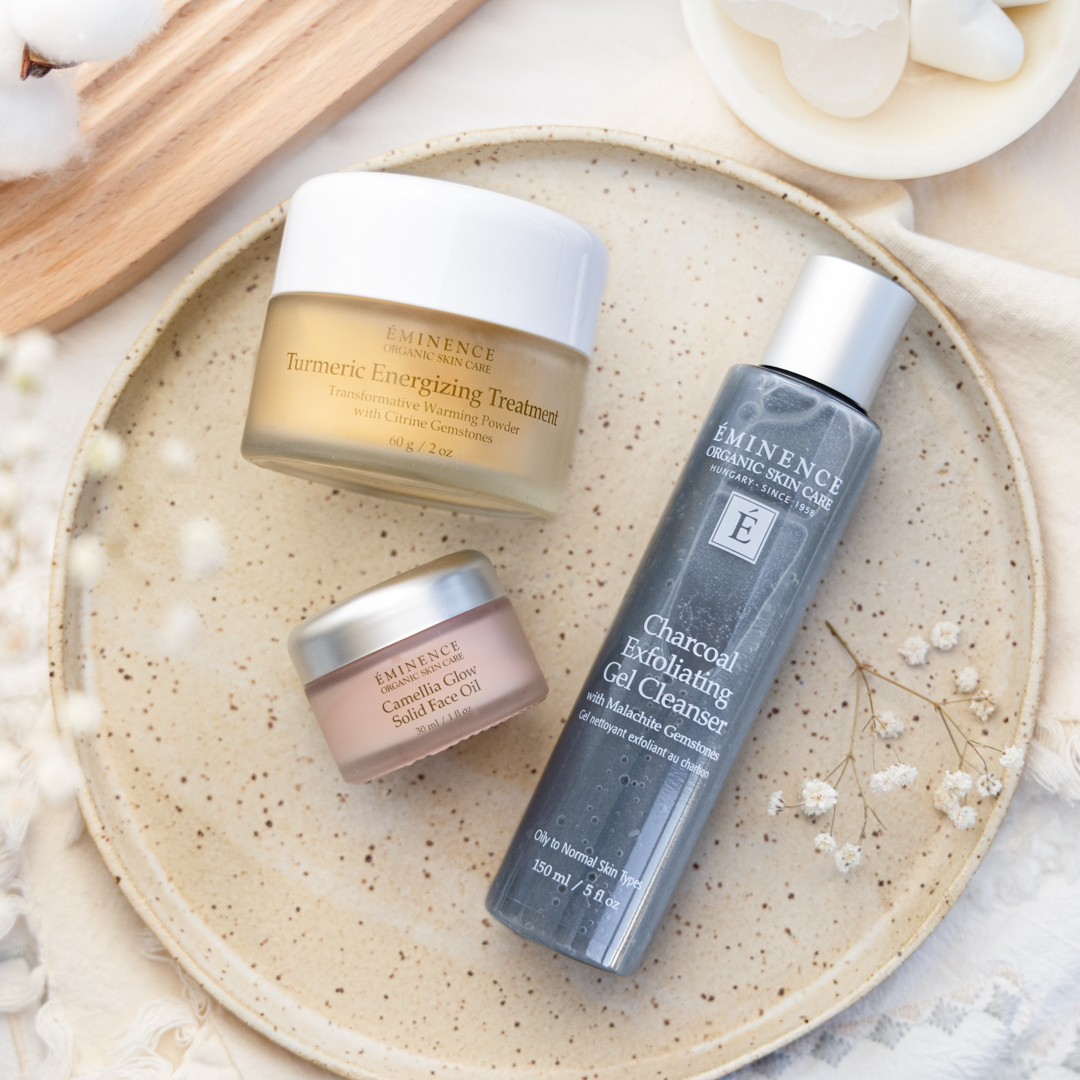 Gemstone Facial
This luxurious facial that includes three key products with powerful botanicals will help balance, energize, and nourish your skin. The Charcoal Exfoliating Gel Cleanser is used to unclog and deep clean the pores. The Turmeric Energizing Treatment, formulated with turmeric, is then used to help exfoliate the skin with a warm, relaxing sensation. Lastly, the Camellia Glow Solid Face Oil is massaged into the skin to brighten and awaken the skin, revealing soft, hydrated, and a youthful glow.
75 min: $110
Hungarian Facial for Him
This invigorating facial utilizes natural organic products specifically chosen to deliver fresh, clean skin without irritation or shine, making it an ideal treatment for keeping a man's skin in optimal condition.
75 min: $110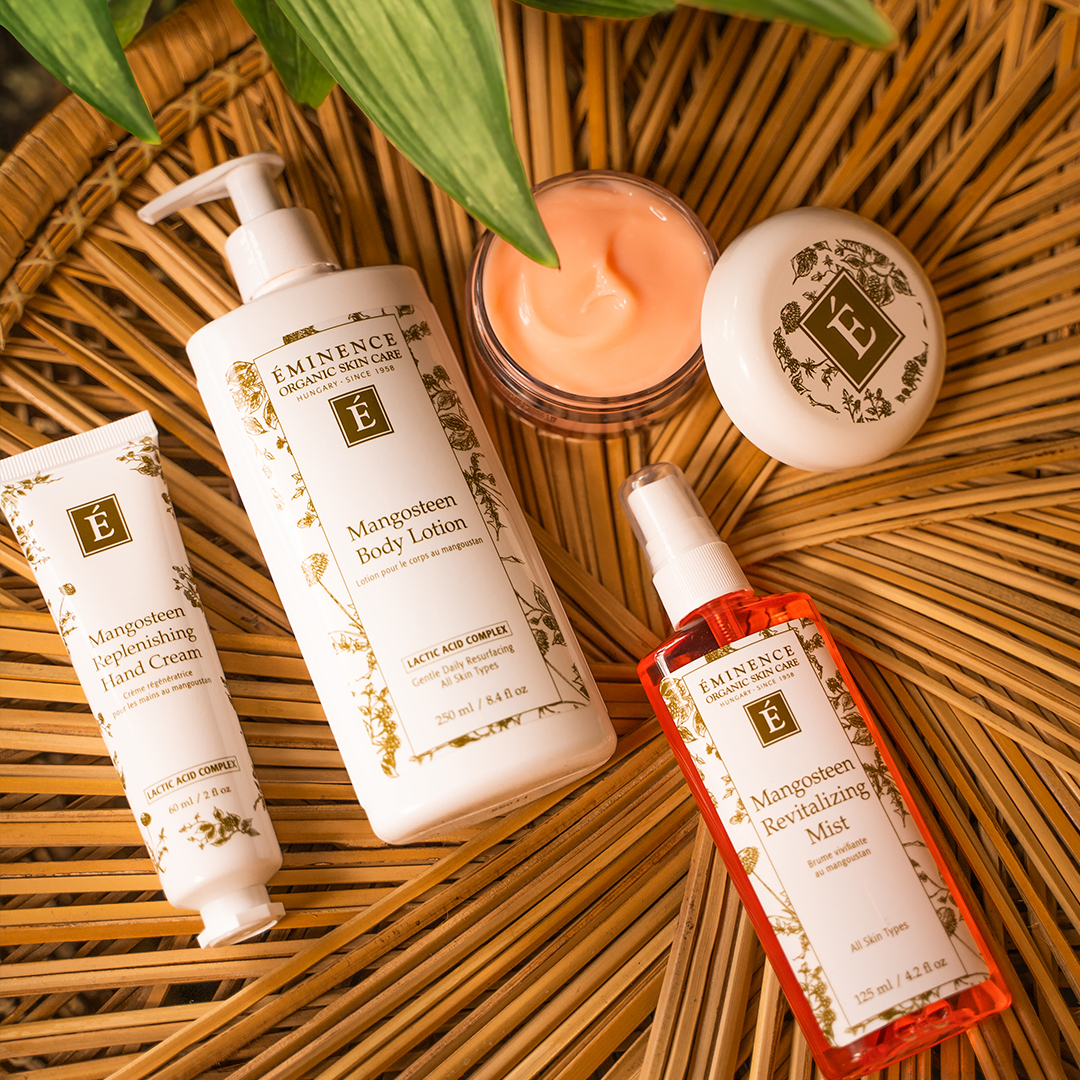 Mangosteen Gentle Resurfacing Facial
Elevate your complexion's natural glow with the help of our proprietary Lactic Acid Complex, which is paired with antioxidant-rich "super fruit" Mangosteen to gently resurface and refine your skin.
75 min: $110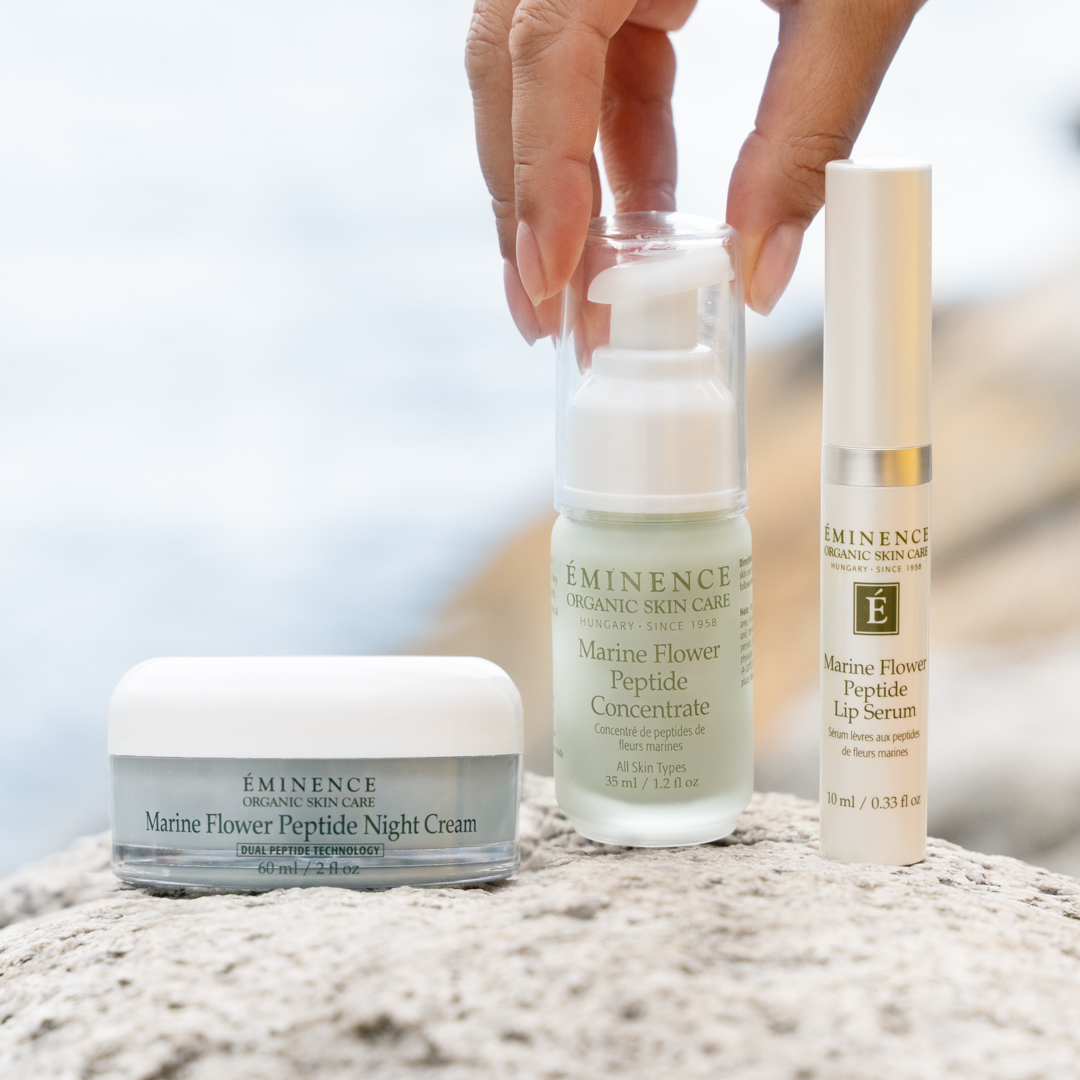 Marine Flower Peptide Collagen Boosting Facial
This facial is an anti-aging powerhouse, helping to reduce fine lines and wrinkles and recalibrate your skin's collagen synthesis to encourage the formation of high quality, 'smart' collagen.
75 min: $110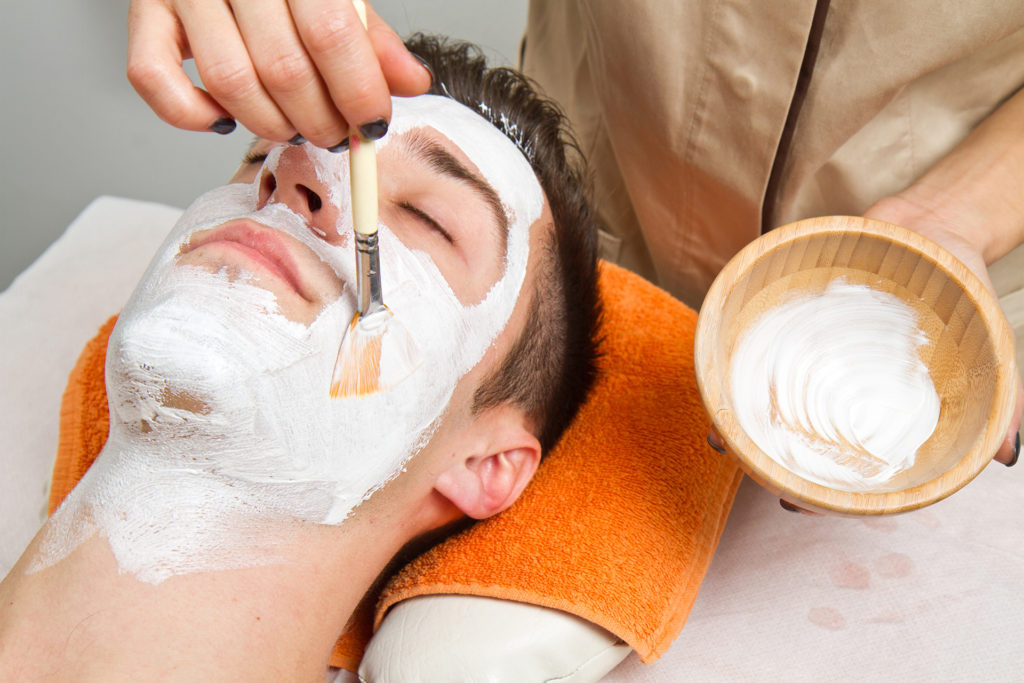 Men's Facial
A no fluff facial customized to the client's skin type and concerns. A deep cleansing and exfoliation smooth roughness. Thorough extractions leave the skin feeling clean, while a customized mask helps reduce breakouts and calm redness and irritation from shaving and the elements. A light moisturizer helps with dryness, if any. A neck, shoulder, and arm massage is included.
75 min: $110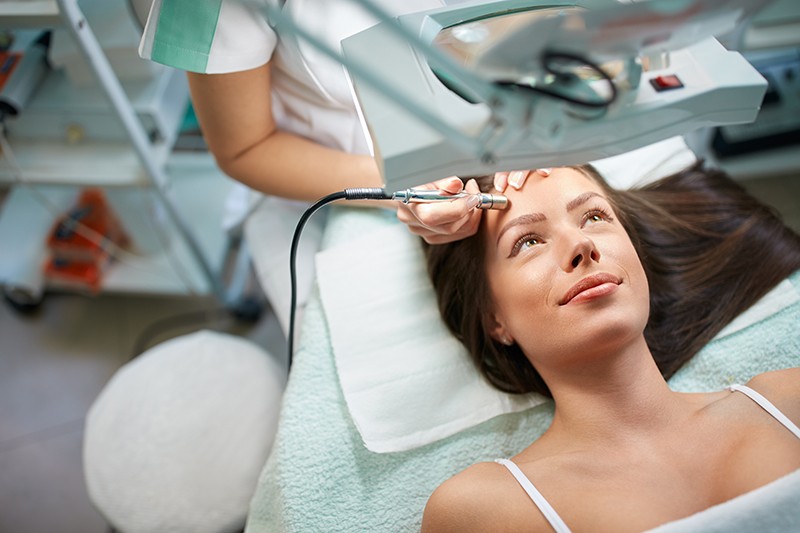 Microdermabrasion Facial
This treatment uses the patented and particle-free Diamond Tone wand to remove dead surface cells, minimize fine line, sun damage, age spots, and scarring. Reveals a fresh new layer of skin below. Includes extractions and a hydrating mask.
75 min: $145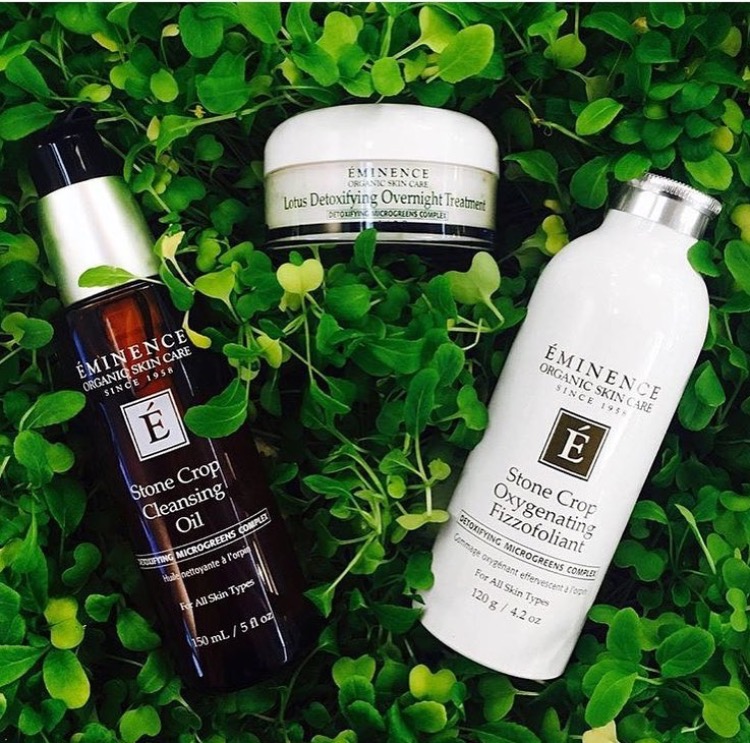 Microgreens Detox Facial
Remove aging and skin-damaging effects of outdoor pollution with this rejuvenating facial, packed with microgreens like broccoli, radish, or clover sprouts that contain 4-6x more nutrients than mature plants. A gentle, luxurious purification of skin that gently brightens and polishes to reveal a brighter complexion. This facial seals in moisture preventing water loss and provides protection from harmful environmental stressors to present a dewy, hydrated complexion.
75 min: $110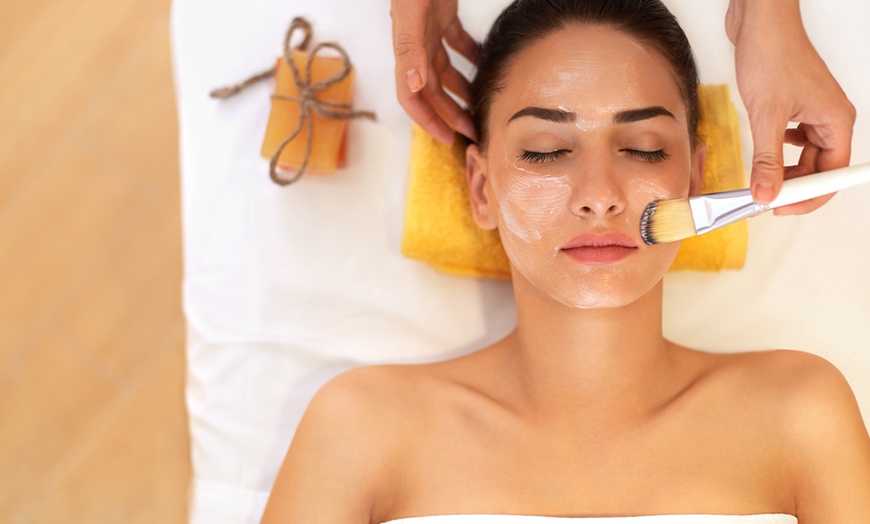 Organic Hydrofacial
The Organic Hydro Diamond abrasion Facial combines the latest technology in gentle, hydrating skin resurfacing with Organics customized, rejuvenating serums! Your skin will feel firm and it will look bright and smooth right after the treatment.
75 min: $155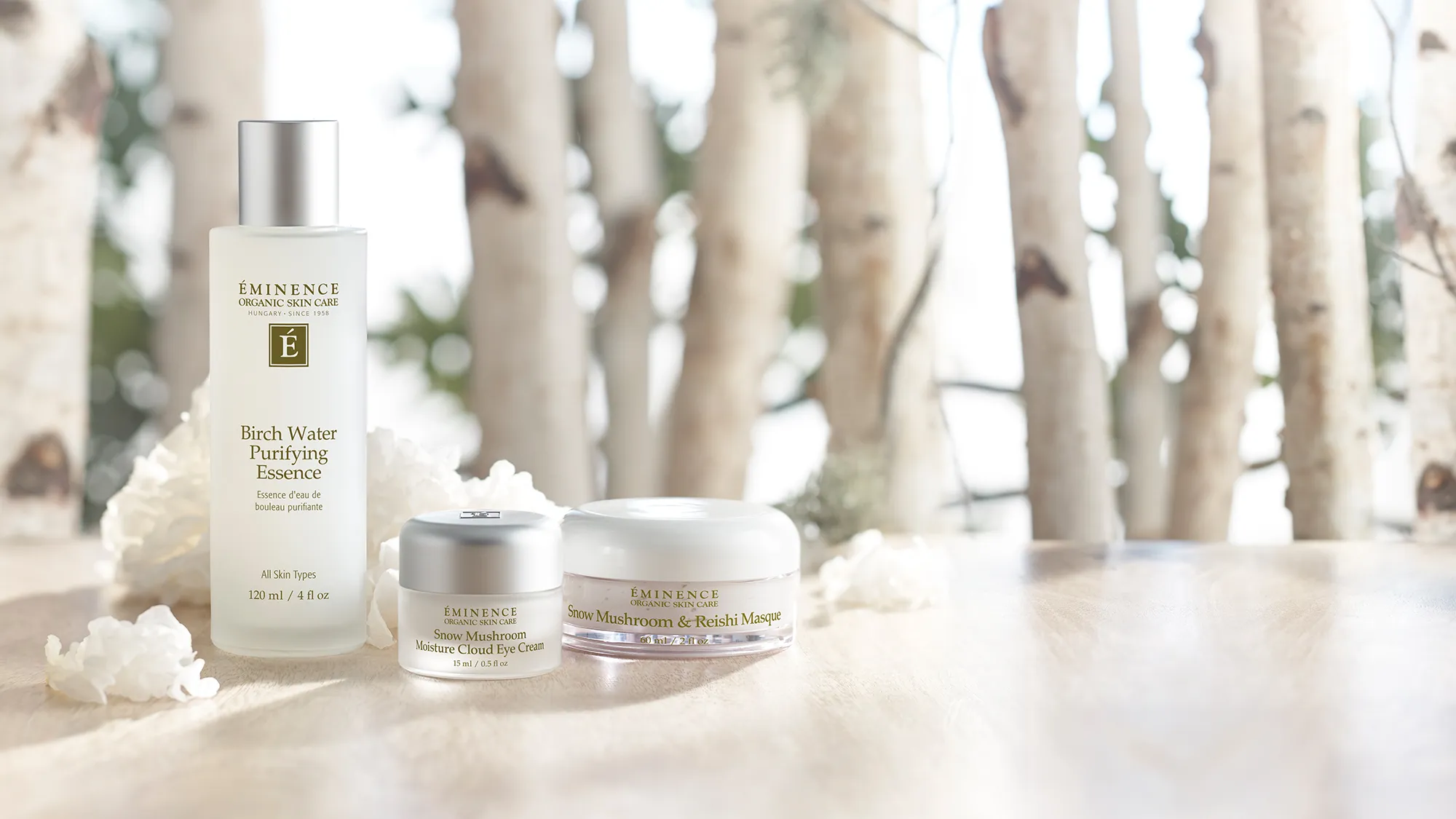 Pure Forest Collection Facial
Reconnect with nature and restore skin's natural balance with a facial that embraces 'shinrin-yoku' the practice of "forest bathing." Experience the restorative powers of snow mushroom, birch water, and reishi mushroom. Combat free-radical damage while restoring your skin's elasticity. Reveal a firm, healthy complexion that soothes puffiness and diminishes the appearance of eye bags to both look and feel refreshed.
75 min: $110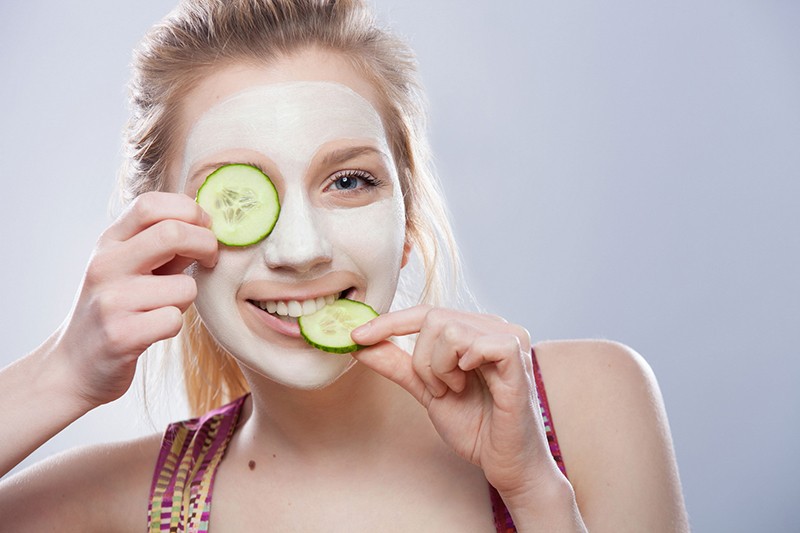 Refresher Facial
An excellent introduction to skin care or an in-between regular facial pick-me-up. Incorporates cleansing, gentle exfoliation, skin analysis, a specialized mask, soothing toner and a veil of moisturizer.
45 min: $85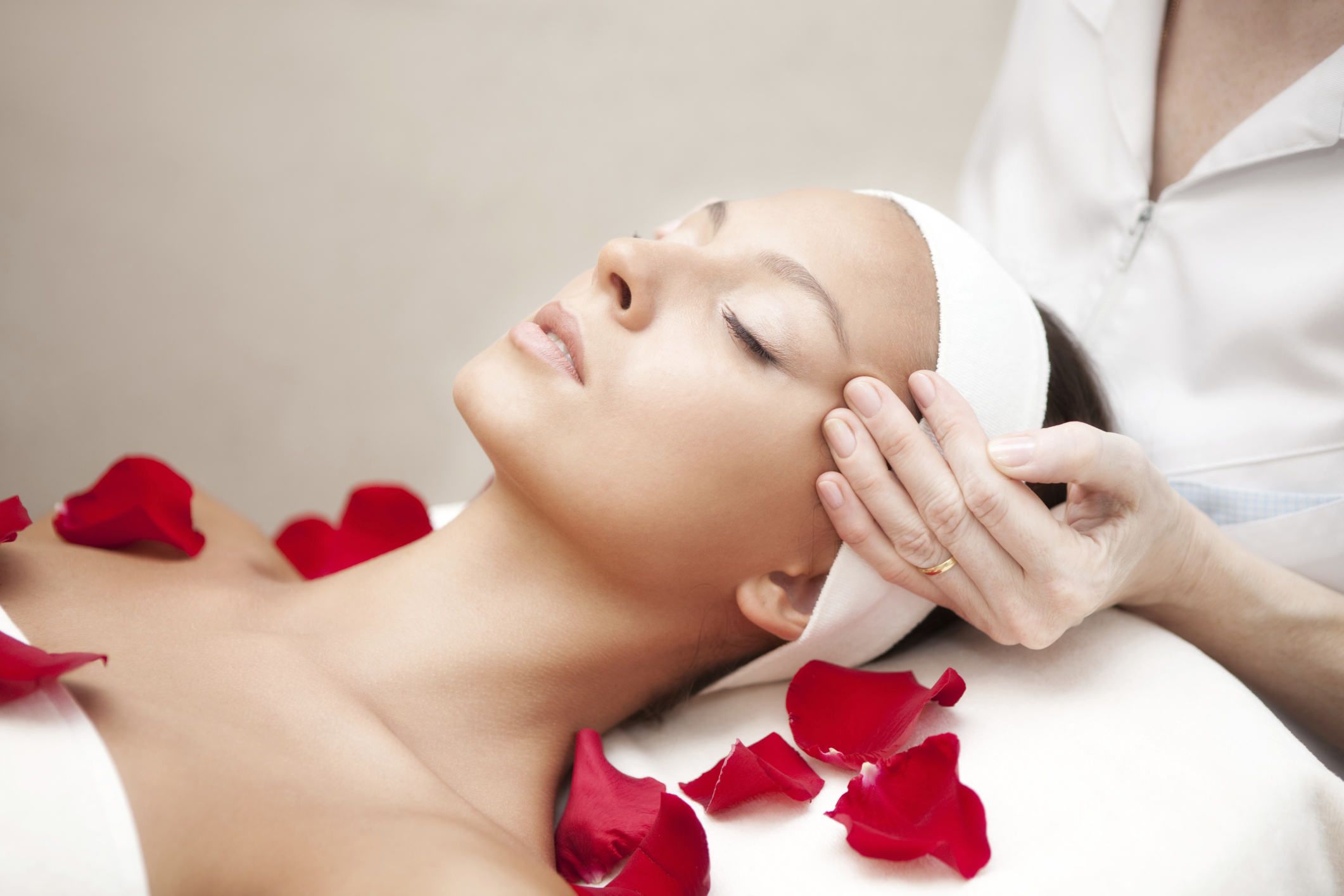 Rosehip Triple C+E Firming Facial
This facial helps fight the signs of aging by increasing elastin for firmer skin, fighting against signs of aging, reducing free radicals, and increasing hydration in the skin giving a youthful glow.
75 min: $110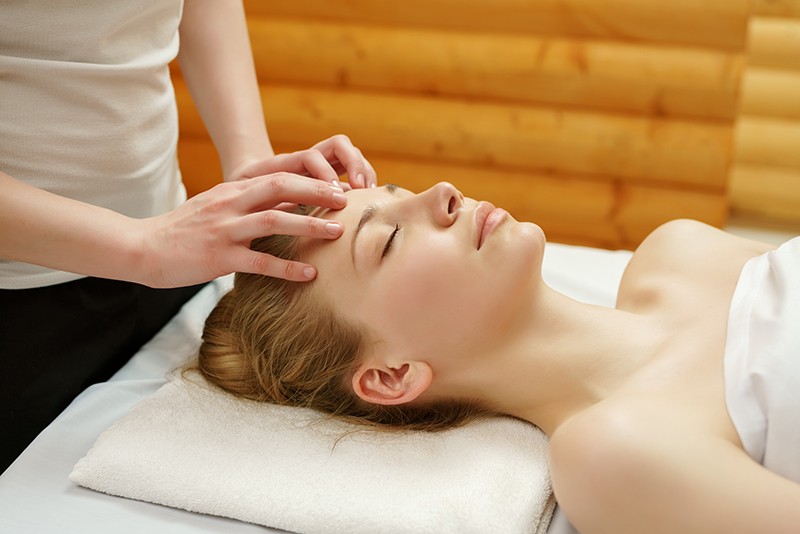 Sensitive Skin Facial
A facial using organic products clinically tested to be hypoallergenic and ideal for those with sensitive skin easily irritated or prone to rosacea. Chamomile and calendula calm and balance the skin, while yarrow herb reduces redness, irritation, and inflammation. Skin barrier is strengthened and barrier function is restored.
75 min: $110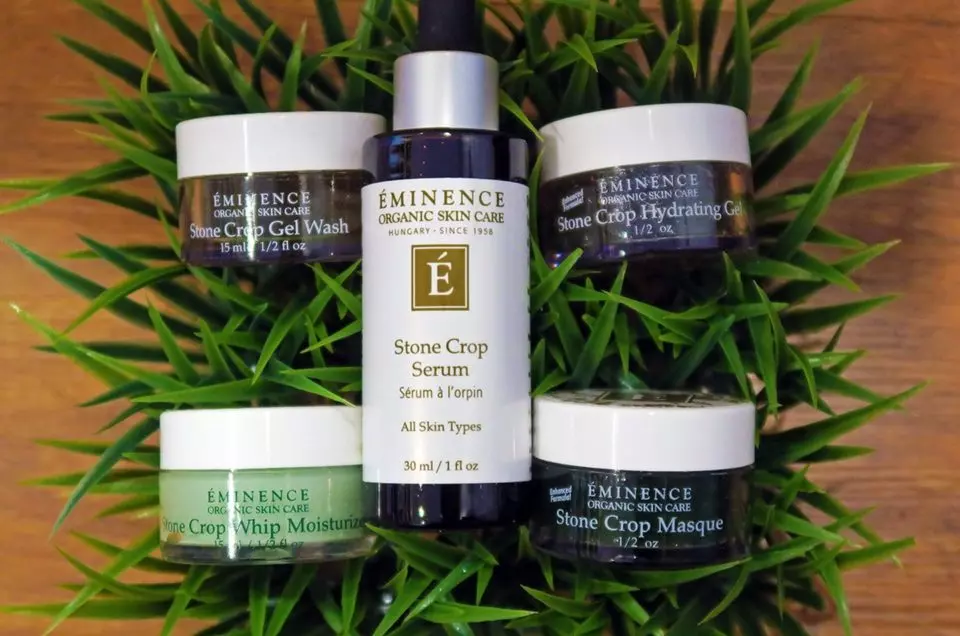 Stone Crop Detox Facial
Combat pollution with this detoxifying treatment, which utilizes skin brightening stone crop to gently remove impurities and invigorate your skin, revealing a revitalized, dewy complexion.
75 min: $110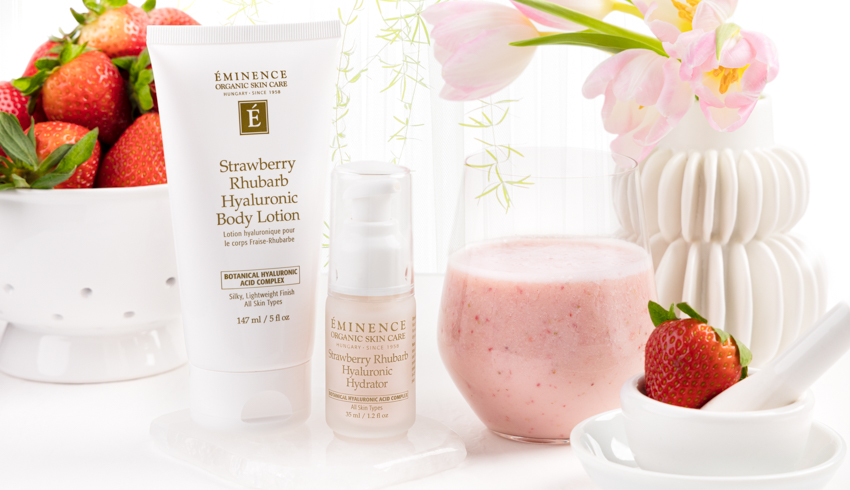 Strawberry Rhubarb Hyaluronic Facial
Delight and uplift the senses with this deliciously fresh skin care line. With our unique Botanical Hyaluronic Acid Complex, this collection replenishes the skin with deep hydration. The results? Skin that looks smooth and rejuvenated.
75 min: $110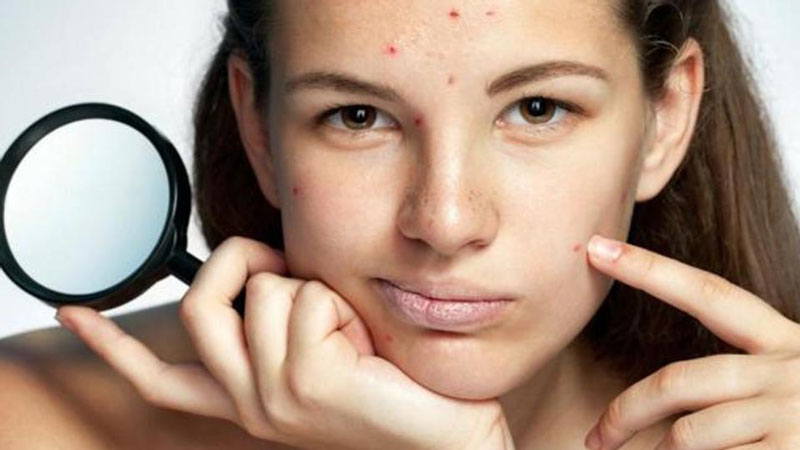 Acne Advanced Peel Facial
A peel utilizing 15% salicylic to treat the most stubborn of acne without irritation. Reduces pore congestion and removes blockages to even skin and help minimize the look of breakouts. Ideal for those who have oily skin and constant breakouts that haven't responded to over the counter treatments. An express version of our Acne Advanced Peel is also available for those on the go or as a maintenance treatment in between regular facials.
30 min: $70
75 min: $110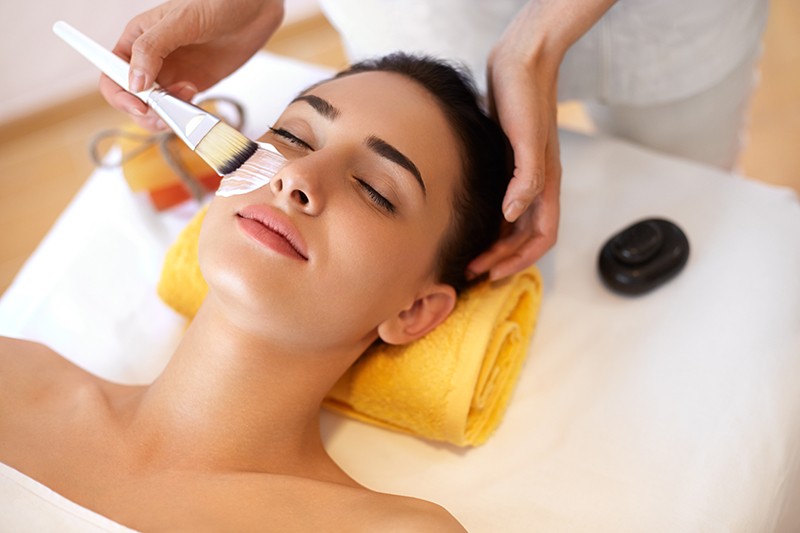 Arctic Berry Peel 20% Facial
An antioxidant rich peel that dramatically refines and smooths skin, while reducing hyperpigmentation. Also reduces inflammation and redness, while providing age-defying benefits.
Results are based on a 6 peel series.
75 min: $110
Series of 6: $594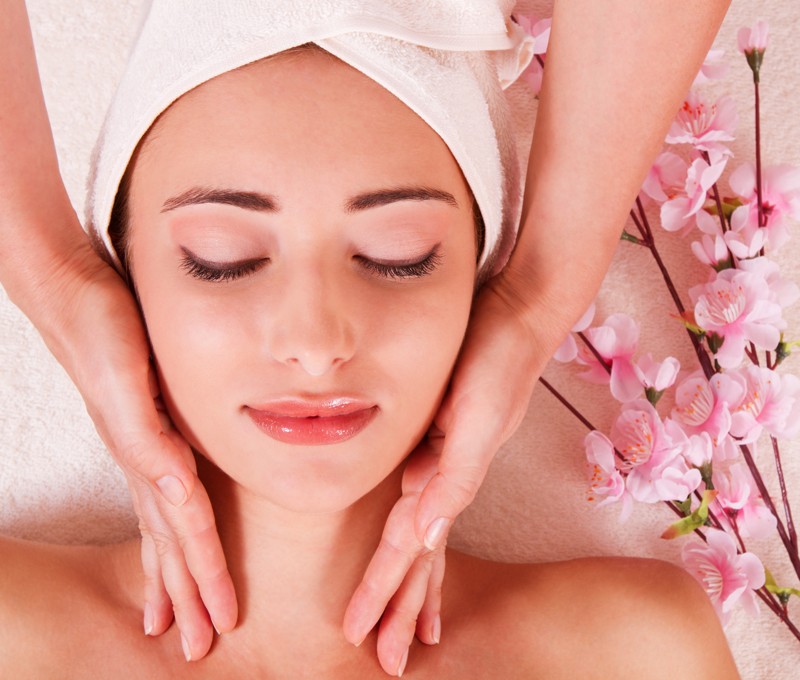 Bright Skin Peel Facial
Ideal for those with dull skin and/or hyperpigmentation (dark spots). Gigawhite and a Natural Hydroquinone Alternative gently brighten the skin, even out skin tone, and reduce the appearance of unwanted dark spots. Antioxidant rich ingredients prevent visible signs of aging, while protecting the skin from future sun damage and pollutants, which can cause dull skin and dark spots in the first place.
75 min: $110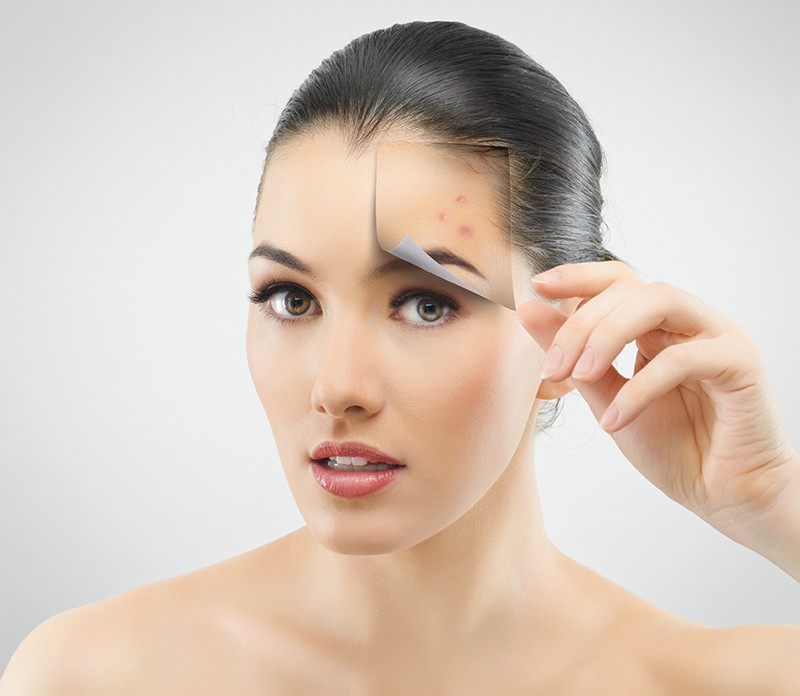 Clear Skin Peel Facial
Ideal for those with blemishes. Skin is gently cleansed to avoid further aggravation. A natural salicylic based peel clarifies and refines complexion, while an organic, fruit based exfoliant breaks down and removes dead skin. A stimulating peel increases blood flow to the face to heal existing blemishes. Extractions are done with the utmost of care. The facial is finished with a clearing mask containing tea tree and willow bark to help eliminate acne causing bacteria, a soothing toner, and a moisturizer containing yogurt and cucumber to reduce pore size and calm redness caused by breakouts.
50 min: $95
75 min: $110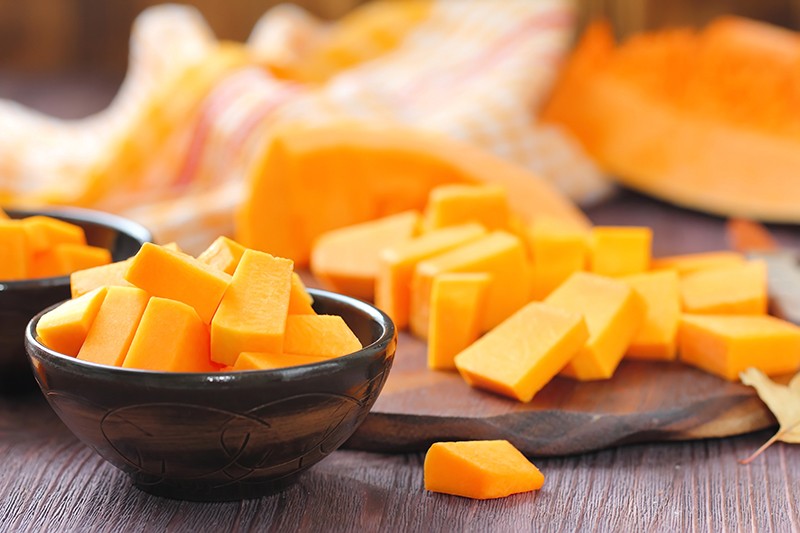 Yam & Pumpkin Peel 20%
A highly active yet gentle anti-aging peel. This glycolic and lactic acid peel infuses the skin with vitamins while deeply hydrating and plumping. Collagen production is stimulated resulting in reduced wrinkle depth and faded fine lines. Skin tone is refined and smoothed.
Results are based on a 6 peel series.
75 min: $110
Series of 6: $594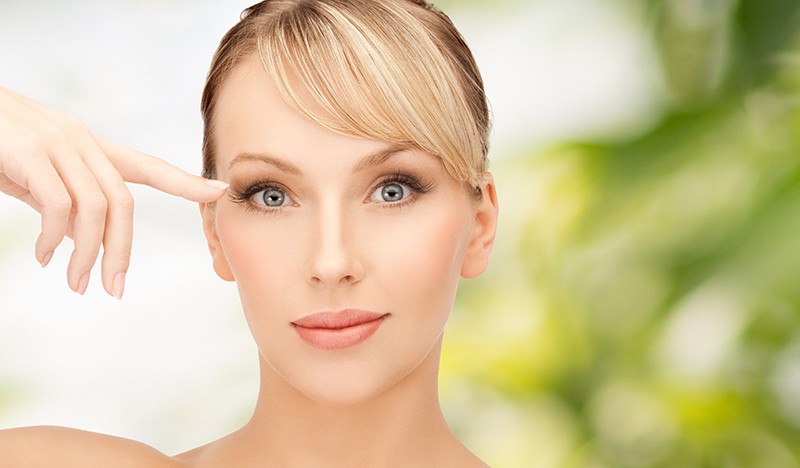 Eye Quattro Treatment Add-On
A petroleum and paraben free treatment that brightens, de-puffs, and hydrates the eye area. This luxurious eye treatment gently but effectively treats and minimizes fine lines, wrinkles, milia, crow's feet, puffiness, lack of skin tone, and dark circles around the eyes.
Add on to any facial treatment: $20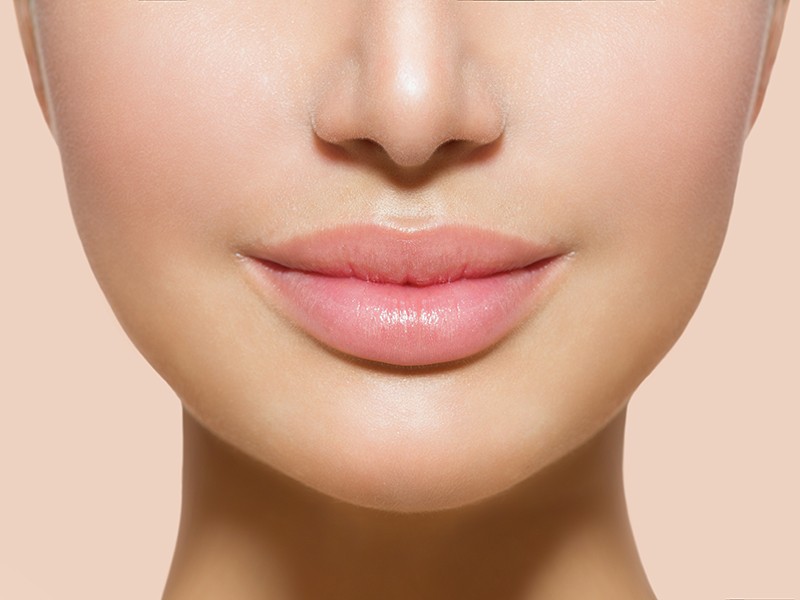 Lip Treatment Add-On
A petroleum and paraben free treatment that smooths, softens, and hydrates lips. This antioxidant rich treatment stimulates collagen, while hydrating and repairing, leaving lips plump and fine lines around the mouth reduced.
Add on to any facial treatment: $20
CHECK OUT OUR OTHER SERVICES
Treat yourself to a session with our experienced therapists and you'll see why most of our new customers are referrals.
Our therapists are experts in hair removal and strive to make every client's experience pleasant and stress-free.
Achieve your body goals painlessly and effortlessly with our targeted, organic body treatments or wraps.
Rejuvenate, brighten, and treat your skin concerns with no down time, and without invasive surgery or toxic fillers.
Treat your health and beauty concerns naturally and holistically with a method that has been used for thousands of years.
In just one treatment, improve wrinkles, hyperpigmentation, acne scars, and more, without toxic fillers or going under the knife.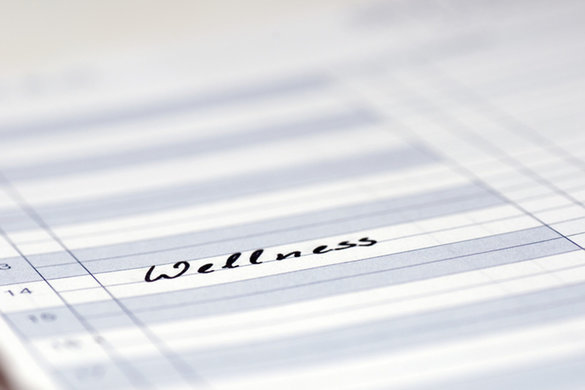 Book an Appointment Today!
Monday - Closed - By Appointment Only
Tuesday - Friday from 10:00 am to 6:00 pm
Saturday from 9:00 am to 4:00 pm
Sunday - Closed