Acupuncture In Upland, CA
At Bamboo Leaf, we believe in helping people get better naturally and holistically. For long-lasting well-being, the body's physical, mental, and emotional states need to be positive. Eating well, exercising regularly, thinking good thoughts, keeping stress low, loving yourself, practicing mindfulness, and regular preventive self-care and maintenance can help the body, mind, and spirit perform at optimum levels.
Acupuncture is a natural, alternative therapy used for thousands of years to treat several ailments and is a key component of traditional Chinese medicine (TCM). Acupuncture can treat several conditions, such as pain, digestive health issues, reproductive health issues, mental and emotional health issues, allergies, and more. Acupuncture can also help with cosmetic concerns, such as weight loss, acne, and saggy skin.
Combined with other forms of treatment, such as continuing doctor's visits, massage, and physical therapy, you may experience more relief from pain and other ailments compared to surgery and/or prescription medicine alone.
Our acupuncture services are dedicated to fostering well-being in the Upland, Claremont, Montclair, Fontana, Rancho Cucamonga, Rialto, Ontario, Bloomington, Alta Loma, Jurupa Valley, Colton, Pomona, Chino, Riverside, San Bernardino, and Inland Empire communities. Our skilled practitioners focus on personalized acupuncture treatments, offering effective solutions for pain management, stress reduction, and overall health enhancement. Whether you're in the serene neighborhoods of Claremont or the dynamic cityscape of Riverside, our goal is to contribute to the well-being of individuals throughout the region.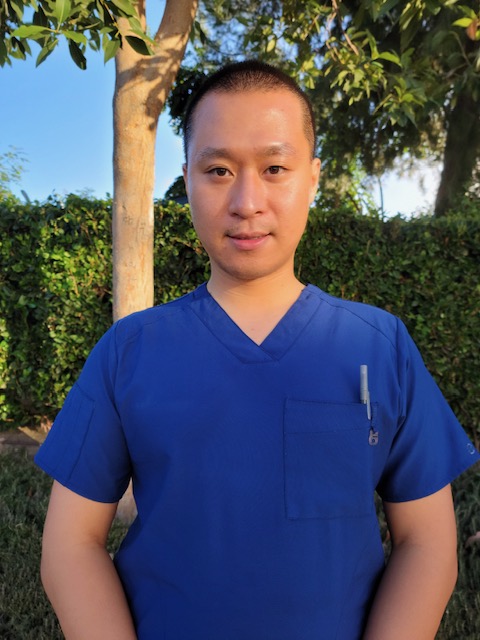 Dr. Chen
Acupuncture and Chinese Herbology
We are pleased to have Dr. Chen, a Traditional Chinese Medicine doctor who specializes in acupuncture and Chinese herbology, as part of the Bamboo Leaf team. He has a passion for helping patients with difficult diseases, and brings a family history of this medicinal field with him. This passion was passed down from his grandfather, a Chinese herbologist, who helped many people during WWII. From a very young age, Dr. Chen lived in different places and cultures, including Hispanic countries. Over the years, he has developed different skills and different types of herbal functions.
Dr. Chen graduated with a Master of Science in Acupuncture and Oriental Medicine, Master of Business and Administration, and Doctor of Traditional Chinese Medicine (DTCM).
Known for his calm demeanor, Dr. Chen is esteemed for being gentle, efficient, and effective in his treatments. Patients love his painless needling technique.
Overall benefits of acupuncture include stress reduction, pain management, headache relief, immune system improvement, allergy relief, and relief from digestive conditions. Dr. Chen is well-versed in all of these areas.
"The most memorable moment in my life was when I saw an Asian old lady on an airplane saving someone's life with her bare hands using acupressure. Since then, it became a big inspiration for me to learn and help others with Traditional Chinese Medicine and Natural Health."
We are now accepting the following insurance: Aetna, Kaiser, IEHP, ASH, HMO, PPO.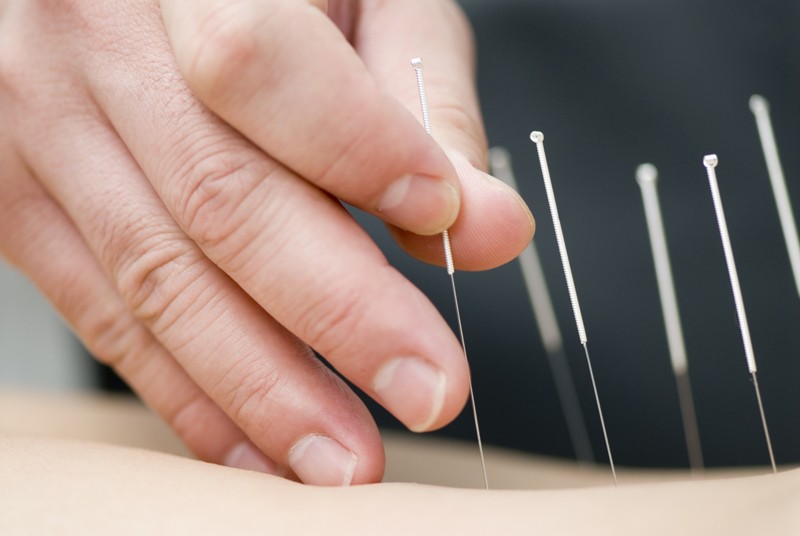 Acupuncture Treatment
The first visit may take up to an hour and will consist of a detailed medical history, exam, and treatment. Appointments thereafter will require less time. Our acupuncturist may use other TCM modalities, including cupping, moxibustion, tui na, and herbal supplements.
Typically 45-60 min: $70
Series of 3: $189
Series of 6: $336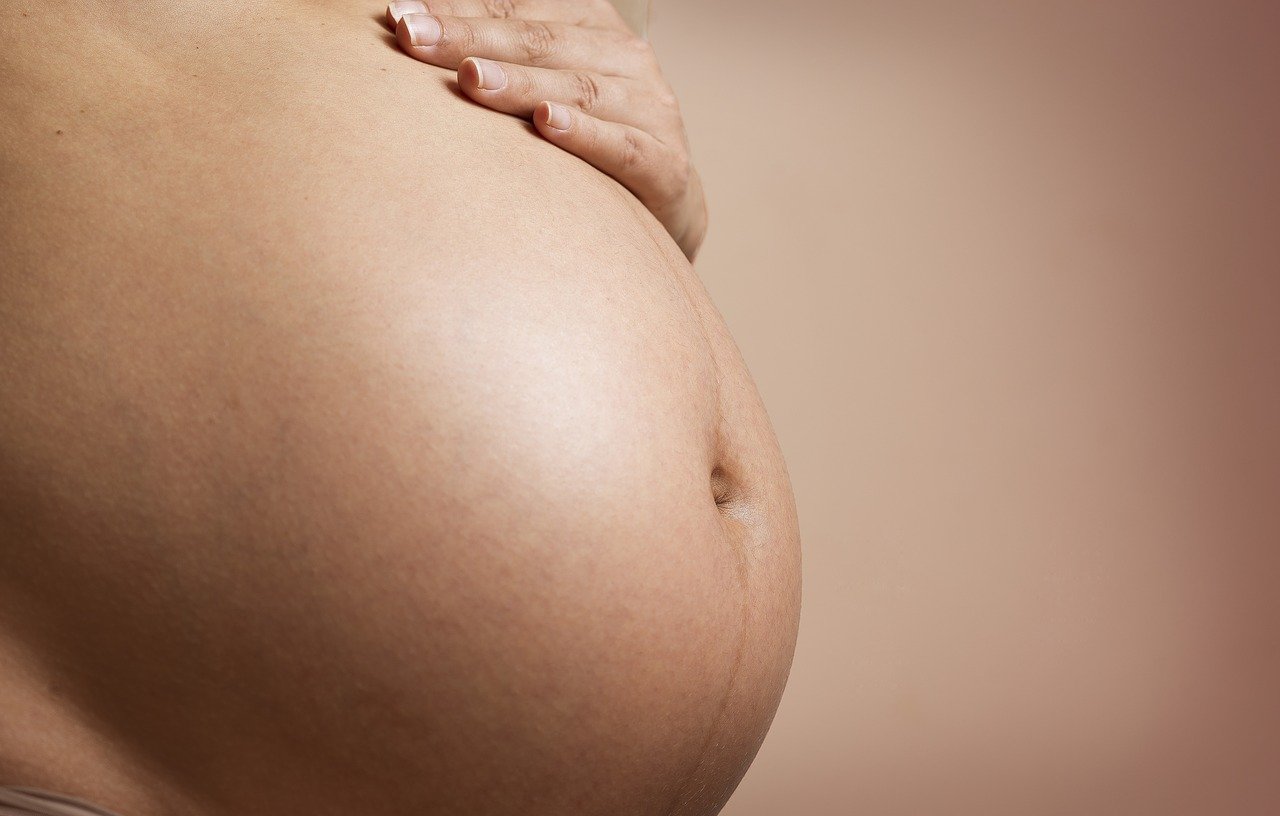 Acupuncture Fertility Treatment
Acupuncture and Chinese herbal medicine can help with your fertility journey? What treatment should you receive depends on where you are on the journey. Do you just want a little help getting pregnant? Or are you considering IVF/IUI ? With a combination of eastern and western medical approach Acupuncture can help boost your fertility goals.
Fertility Consultation 30-40 min: $80
Acupuncture for Fertility 30 min: $100
Series of 6: $480
Chinese Herbal Treatment for Fertility 30 min: $Market Price
Acupuncture for IVF/ Infertility Treatment 30 min: $100
Series of 6: $480
Acupuncture for Gynecological Concerns 30 min: $80
Series of 6: $256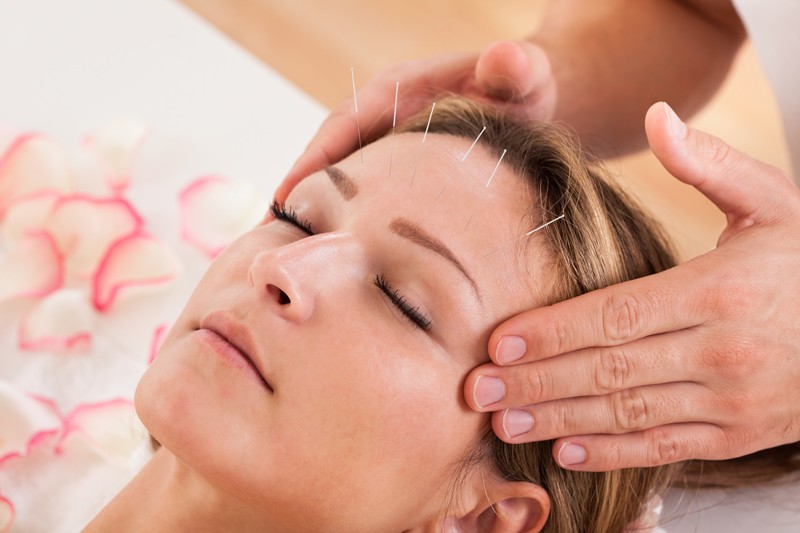 Anti-Aging Acupuncture Facial
Lift, firm, and brighten the face without invasive surgery or toxic fillers. Facial acupuncture can target specific fine lines, increase collagen production, and improve overall skin health.
60 min: $95
Series of 3: $180
Series of 6: $350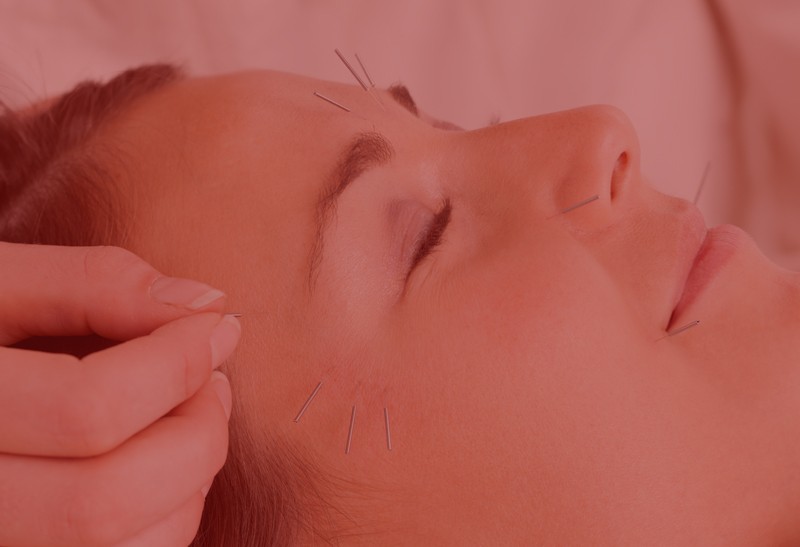 Anti-Aging Acupuncture Facial With LED Light Therapy
Add LED Light Therapy to promote healing and enhance results of the Anti-aging Acupuncture Facial.
90 min: $135
Series of 3: $390
Series of 6: $650
CHECK OUT OUR OTHER SERVICES
Treat yourself to a session with our experienced therapists and you'll see why most of our new customers are referrals.
Our estheticians will customize a targeted product regimen for you with an emphasis on improving your skin's health.
Rejuvenate, brighten, and treat your skin concerns with no down time, and without invasive surgery or toxic fillers.
In just one treatment, improve wrinkles, hyperpigmentation, acne scars, and more, without toxic fillers or going under the knife.
Achieve your body goals painlessly and effortlessly with our targeted, organic body treatments or wraps.
Our therapists are experts in hair removal and strive to make every client's experience pleasant and stress-free.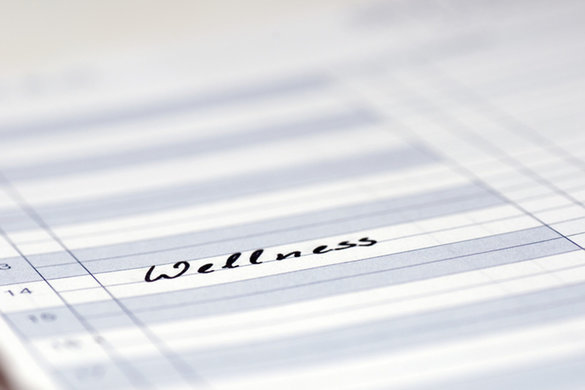 Book an Appointment Today!
Monday - Closed - By Appointment Only
Tuesday - Friday from 10:00 am to 6:00 pm
Saturday from 9:00 am to 4:00 pm
Sunday - Closed