Microneedling/Platelet Rich Plasma
In Upland, CA
MicroChanneling, also known as MicroNeedling, is a skin rejuvenation procedure that creates micro-perforations in the skin to stimulate cells to increase production of new collagen and elastin without permanent damage to the skin. The micro-perforations created by MicroChanneling forms channels that allow the skin to absorb serum up to 300% more effectively. The serum used in this treatment is derived from human stem cells (from healthy adult bone marrow donors) and contains a high concentration of natural human growth factors. These growth factors support cellular renewal and have potent regenerating properties to improve skin firmness, elasticity, and tone. Fine lines and wrinkles diminish over time, and skin looks and feels brighter, more luminous, and healthy.
MicroChanneling is safe for most skin types and will help improve the appearance of aging skin (wrinkles, fine lines, and skin tightness), hyperpigmentation, acne scars, stretch marks, and more.
An improvement to the quality of the skin is noticeable within a few days of the first treatment. Long term improvement will continue through a series of treatments, typically 4-5. Treatments are recommended every 4 weeks for those under 60 years old, and every 6 weeks for those over 60 years old.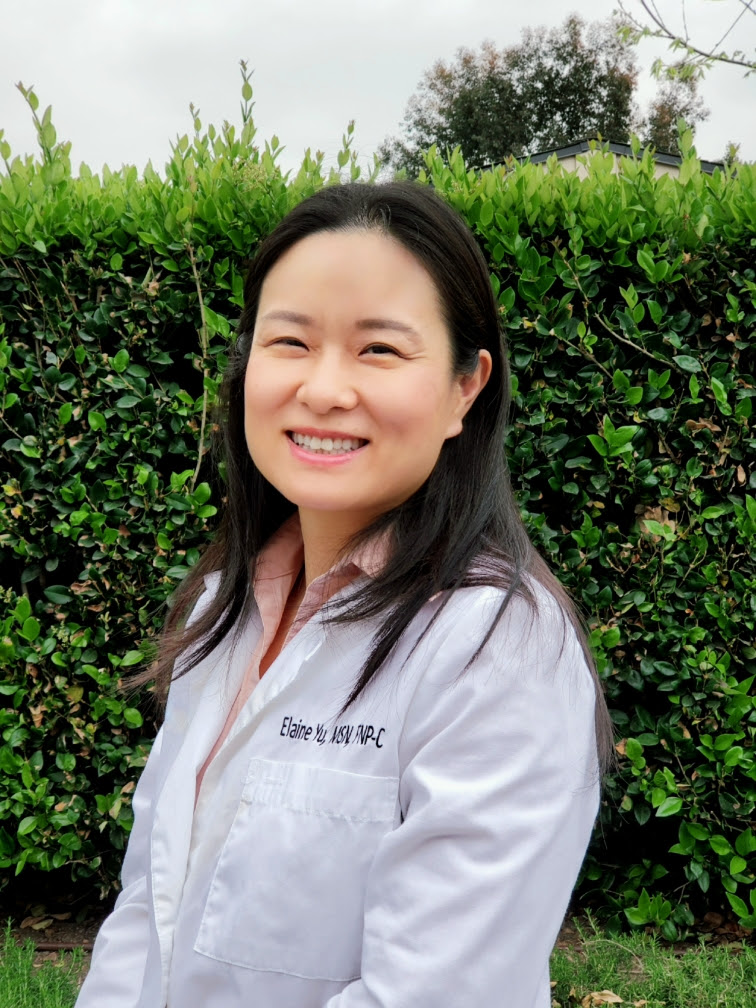 Elaine Yu FNP-C, MSN, CNS
Masters of science in nursing, post masters certificate in family nurse practice from Loma Linda University. Elaine has been practicing as a nurse practitioner since 2007, her main experience includes emergency room, family practice which includes women's heath, geriatric and regenerative medicine.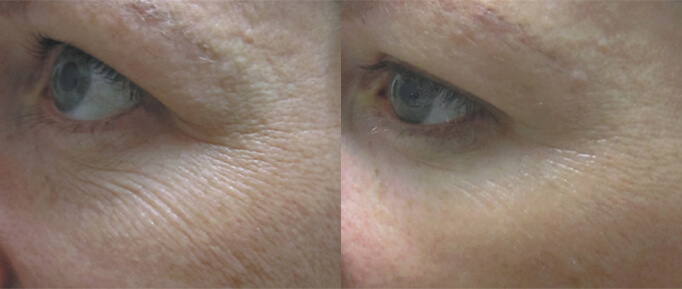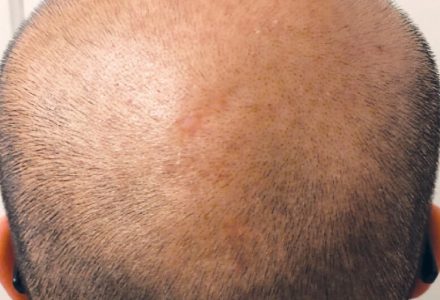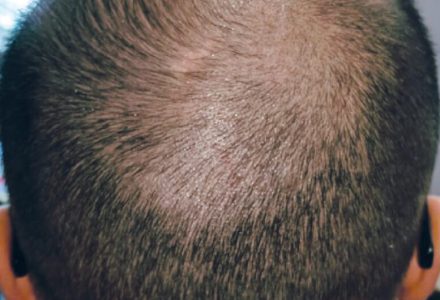 Microchanneling/Microneedling
Face
60 min: $275
Series of 4: $1000
Neck
60 min: $275
Series of 4: $1000
Décolleté
60 min: $275
Series of 4: $1000
Abdomen
60 min: $275+
Series of 4: $1000+
Buttocks
60 min: $275+
Series of 4: $1000+
Hands
60 min: $250
Series of 4: $1000
Each additional treatment area:
60 min: $200+
Hands: $150
Additional savings upon request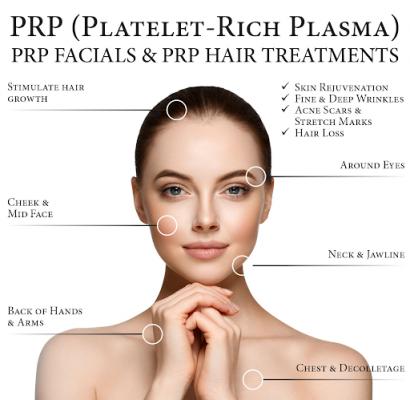 PRP Therapy-Platelet Rich Plasma
Let this "Vampire" treatment do all the work! Utilize your blood's natural properties to promote cell turnover and embrace your glow with platelet concentrated plasma injected directly into the treatment area. This minimally invasive treatment uses micro needling techniques to regenerate the skin and promote collagen growth to reveal smoother skin, and reduce the appearance of scar tissue, stretch marks, and fine lines. This treatment also promotes recovery for injury sites by stimulating a healing response.
Face and Neck
75-90 min: $700
Series of 4:  $2,520 (savings of $280)
PRP Pre-Procedure Guidelines
Please read the instructions below carefully.
Discontinue Anti-Inflammatory medication (Advin, Motrin, Ibuprofen, Aleve and Aspirin) at least 3-4 days before your procedure.
Discontinue any blood thinners or any herbs, supplements or vitamins 1-2 weeks before your procedure.
Eat a full, healthy breakfast the day of your procedure.
Drink lots of water, especially the day of your procedure.
If you have any questions, you are welcome to call our office at (909) 931-3396
Our estheticians will customize a targeted product regimen for you with an emphasis on improving your skin's health.
Rejuvenate, brighten, and treat your skin concerns with no down time, and without invasive surgery or toxic fillers.
Achieve your body goals painlessly and effortlessly with our targeted, organic body treatments or wraps.
Treat yourself to a session with our experienced therapists and you'll see why most of our new customers are referrals.
Our therapists are experts in hair removal and strive to make every client's experience pleasant and stress-free.
Treat your health and beauty concerns naturally and holistically with a method that has been used for thousands of years.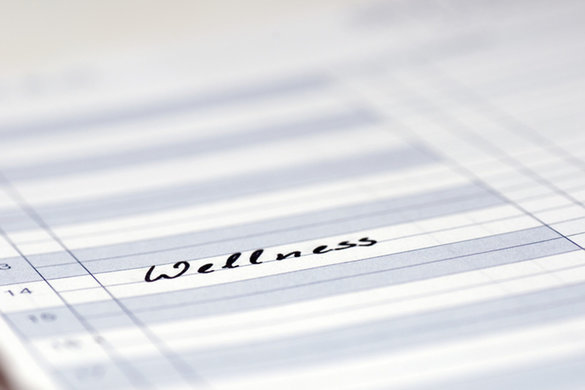 Book an Appointment Today!
Monday - Closed - By Appointment Only
Tuesday - Friday from 10:00 am to 6:00 pm
Saturday from 9:00 am to 4:00 pm
Sunday - Closed