LED Light Therapy
In Upland, CA
LED Light Therapy offers advanced cosmetic rejuvenation with no down time using Light Emitting Diodes (LED) to stimulate the body's own natural regenerative system. LED Light Therapy utilizes red (anti-aging), blue (acne), and infrared light to improve overall skin health and impart anti-aging, anti-acne, and skin healing benefits. LED Light Therapy can be used on all skin types, and enhances all other anti-aging treatments, including facials, microdermabrasion, chemical peels, and topical creams. Noticeable changes are typically achieved in 8 to 10 treatments over a multiple week period.
LED Light Therapy is noninvasive, painless, and does not cause thermal damage to the skin.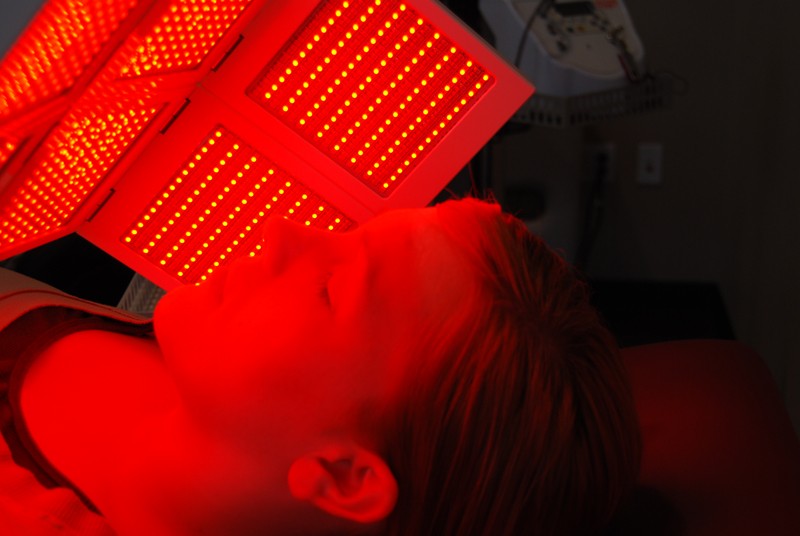 Anti-Aging LED Light Therapy Facial
A facial utilizing the anti-aging benefits of red light. Red light promotes collagen production, minimizes fine lines and wrinkles, and reduces the signs of aging and pigmentation. This treatment includes your choice of the Arctic Berry Peel, Yam & Pumpkin Peel, Age Corrective Facial, Sensitive Skin Facial, or Bright Skin Peel Facial.
75 min: $115
Series of 3: $310.50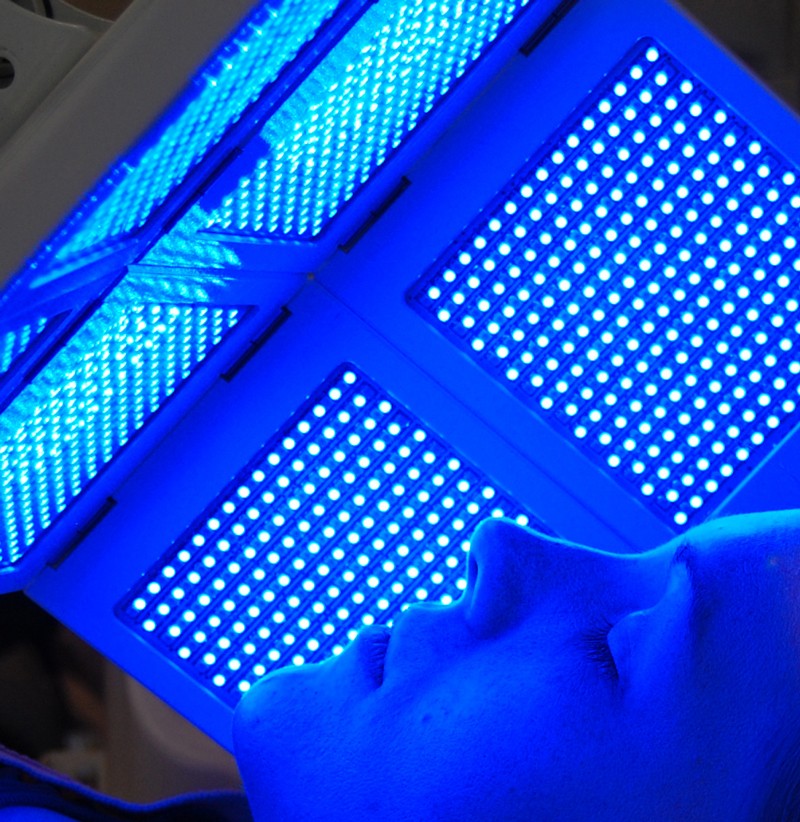 Acne LED Light Therapy Facial
A facial utilizing the acne reducing benefits of blue light. Blue light destroys acne causing bacteria and can reduce acne in mild to severe cases in conjunction with other therapies. This treatment includes your choice of the Clear Skin Peel Facial, Bright Skin Peel Facial, Deep Pore Cleansing Facial, or Advanced Acne Peel.
75 min: $115
Series of 3: $310.50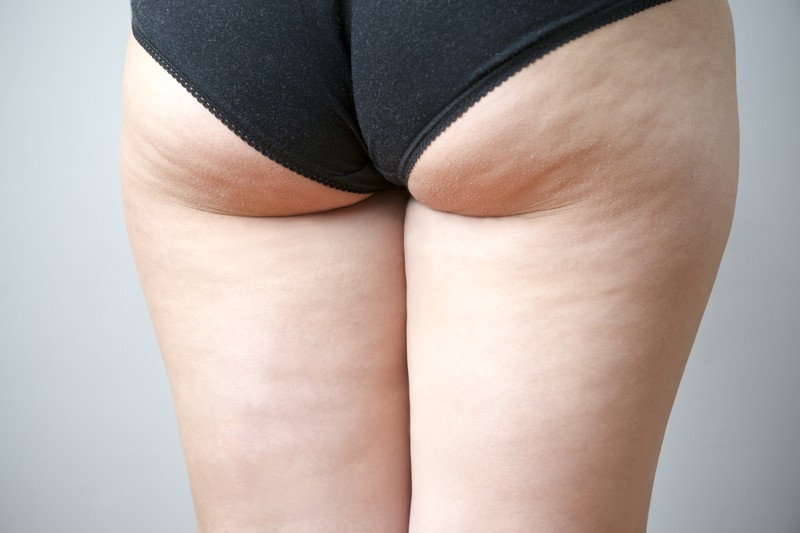 Cellulite LED Light Therapy
One of the causes of cellulite includes weakened connective tissue and poor circulation. LED Light Therapy can help increase circulation, while boosting collagen and elastin production to reduce the appearance of cellulite in the area. Enhanced results may be seen when Cellulite LED Light Therapy is combined with massage and/or topical creams.
30 min: $55
75 min: $105
Series of 3: $283.50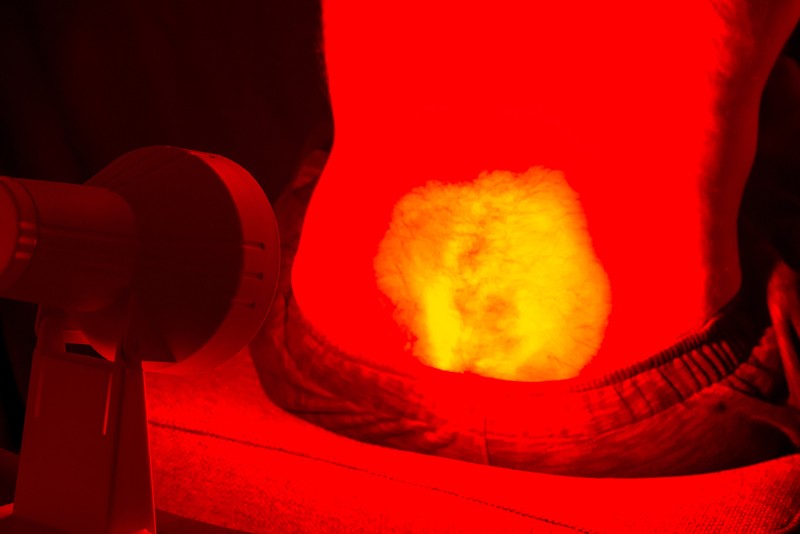 Discomfort/Pain LED Light Therapy
A combination of red and infrared light may help with inflammation and persistent joint and/or muscle discomfort. Red light may reduce inflammation, while infrared light reaches deeper than traditional methods of pain relief, such as heating pads and topical creams. Heating pads and creams only work on the surface of the skin and may not penetrate to the source of pain. Infrared can reach up to 2 inches below the skin and increases circulation in the area, which may result in longer lasting pain relief.
30 min: $45 (includes 10 min Swedish massage)
60 min: $75 (includes 30 min Swedish massage)
Series of 3: $202.50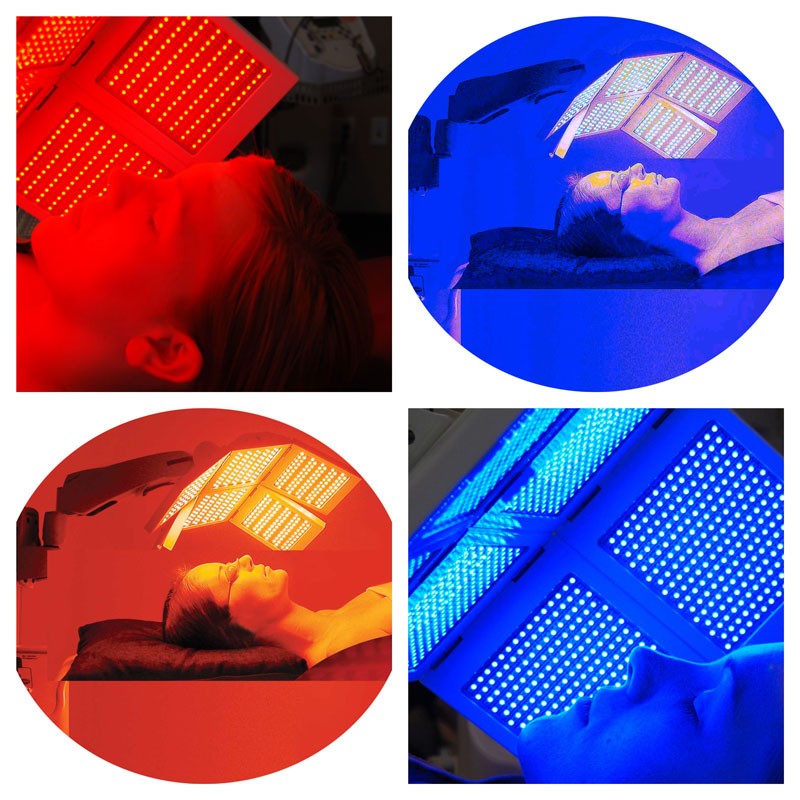 LED Light Therapy Monthly Subscription
Looking to get a skin care or pain relief treatment in but don't have time in your schedule for a full hour? Try our LED subscription! Get unlimited LED sessions for face or body per month for a flat rate - no contracts. Available in Basic, Advanced & Deluxe.
Basic - $150 a month (20 min session, 2 sessions per week)
No frills - you come in bare faced and receive a session of LED Light Therapy for your skin concern.
Advanced - $200 a month (30 min session, 2 sessions per week)
Sessions are elevated with a cleansing of the face to remove any impurities, a light peel to enhance the benefits of LED Light Therapy, and a beneficial serum. Session is finished with a layer of sun protection to reduce the signs of photoaging.
Deluxe - $300 a month (45 min session, 2 sessions per week)
Includes everything in our Advanced session, plus a 15 minute massage of the neck, shoulders, and hands.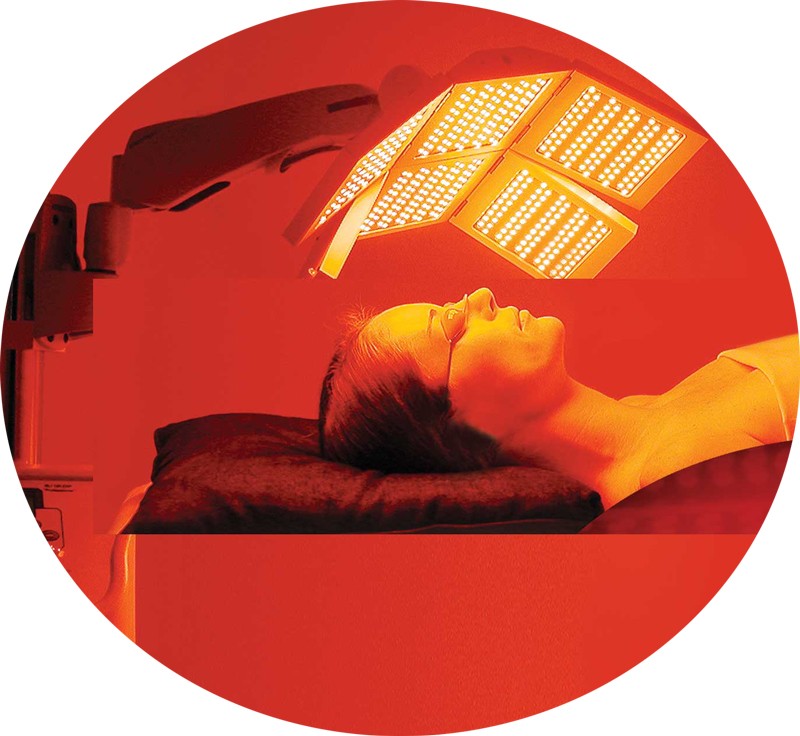 LED Light Therapy Facial Add-On
Add on LED Light Therapy to any facial or massage session for an additional $35.
CHECK OUT OUR OTHER SERVICES
Our estheticians will customize a targeted product regimen for you with an emphasis on improving your skin's health.
Treat yourself to a session with our experienced therapists and you'll see why most of our new customers are referrals.
Achieve your body goals painlessly and effortlessly with our targeted, organic body treatments or wraps.
Treat your health and beauty concerns naturally and holistically with a method that has been used for thousands of years.
In just one treatment, improve wrinkles, hyperpigmentation, acne scars, and more, without toxic fillers or going under the knife.
Our therapists are experts in hair removal and strive to make every client's experience pleasant and stress-free.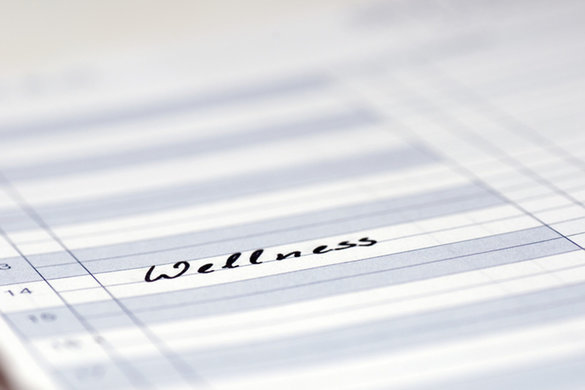 Book an Appointment Today!
Monday - Closed - By Appointment Only
Tuesday - Friday from 10:00 am to 6:00 pm
Saturday from 9:00 am to 4:00 pm
Sunday - Closed